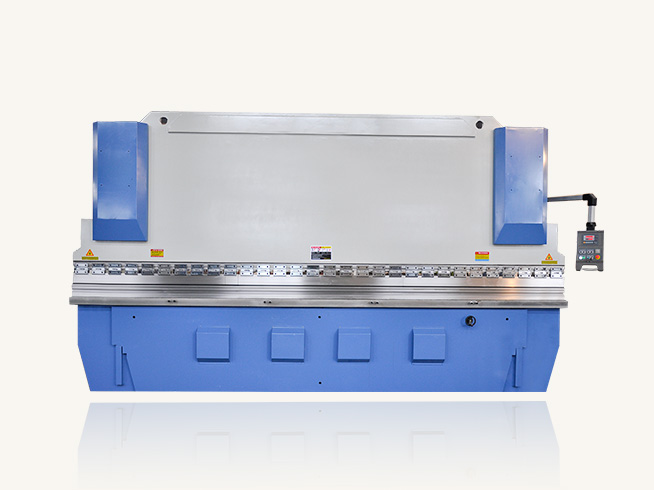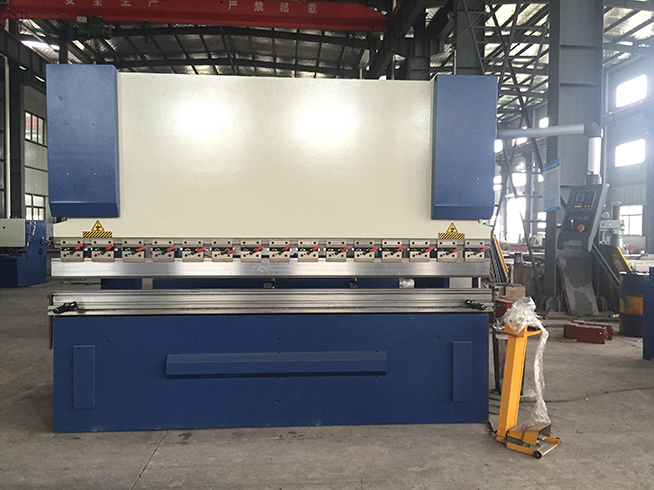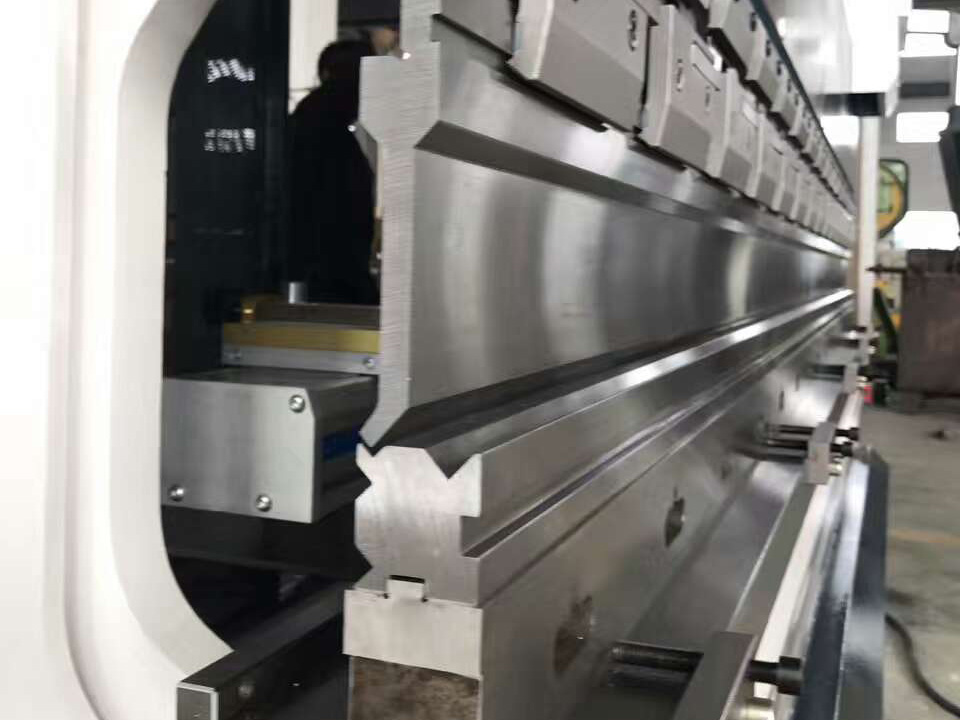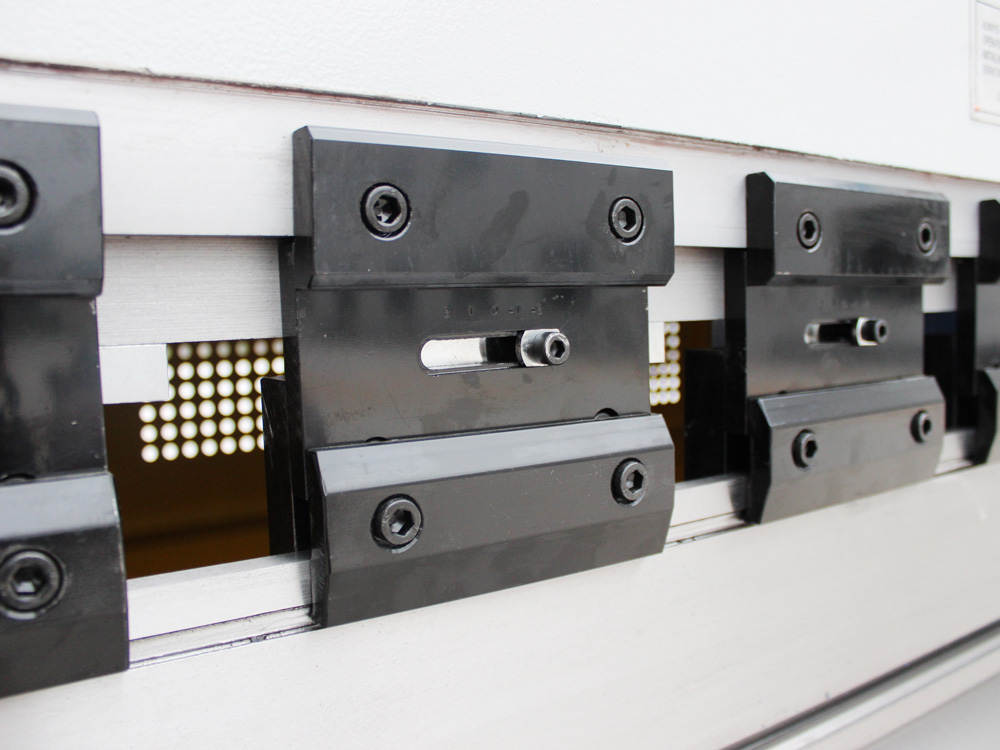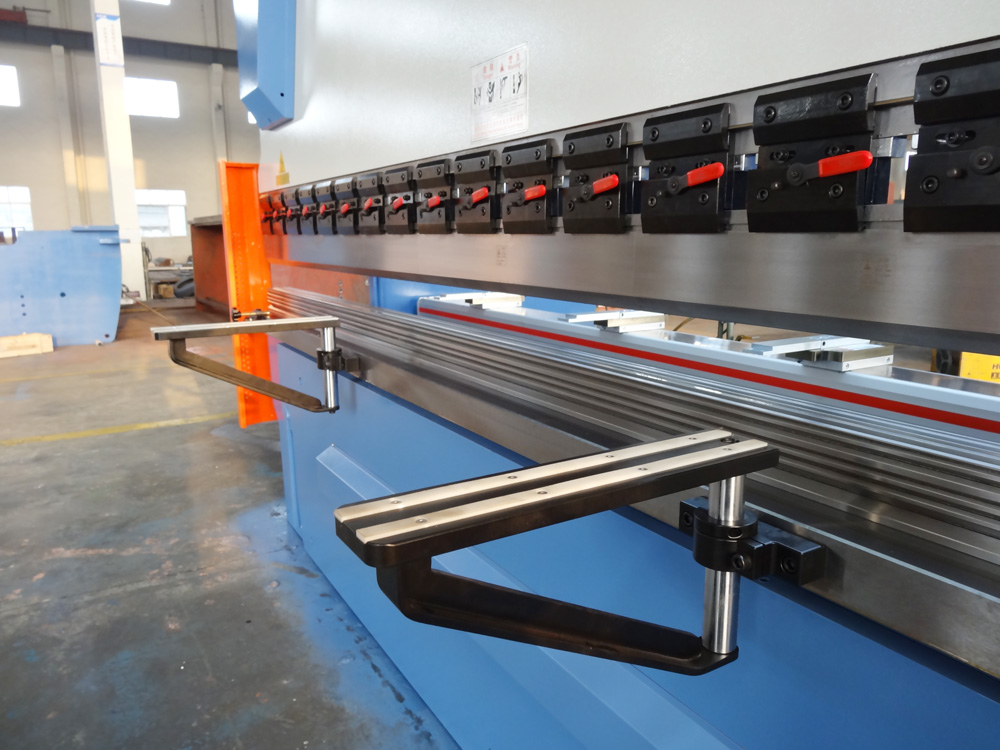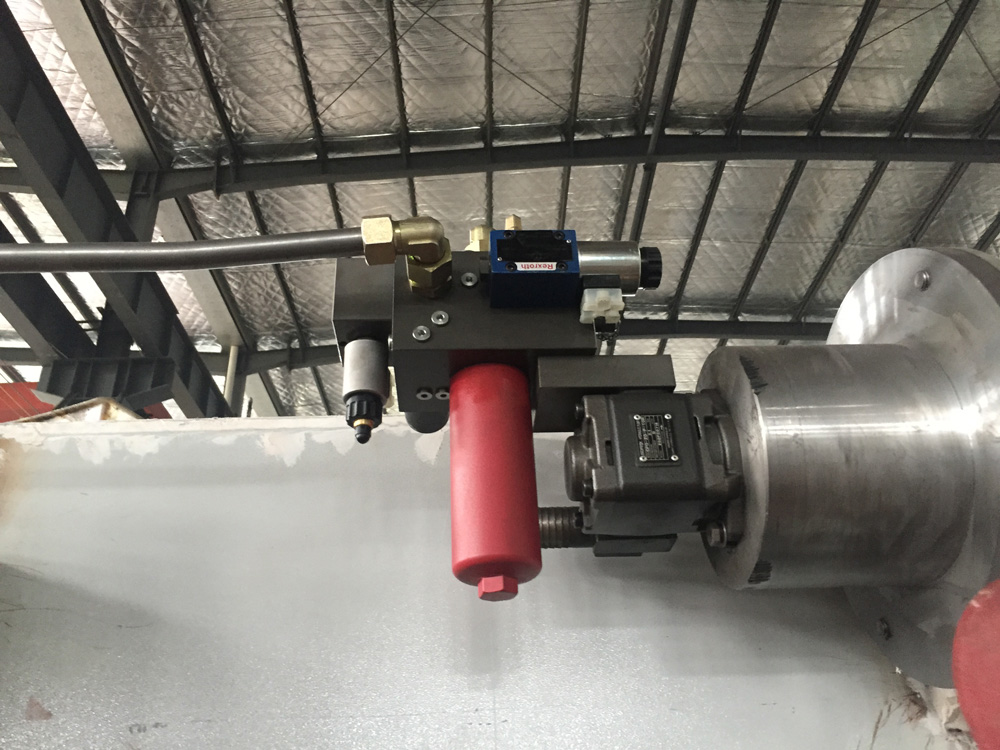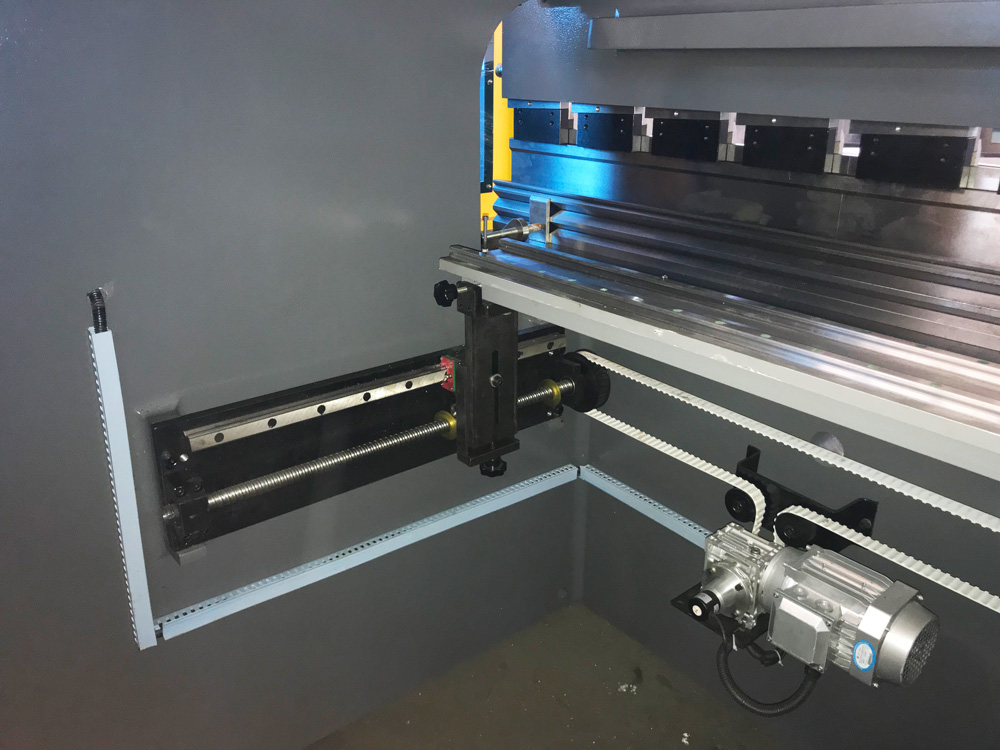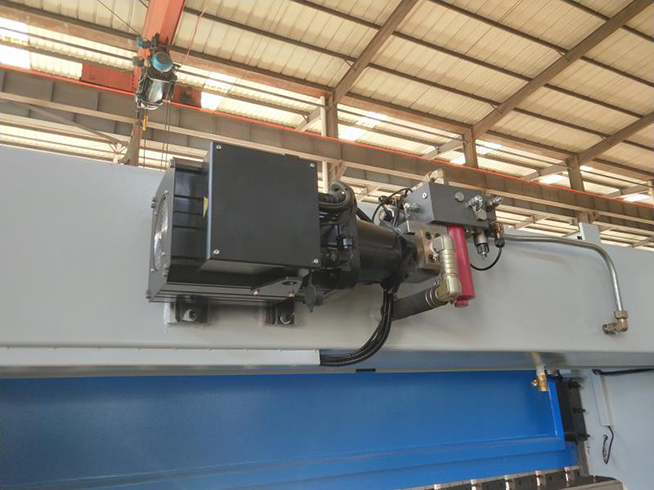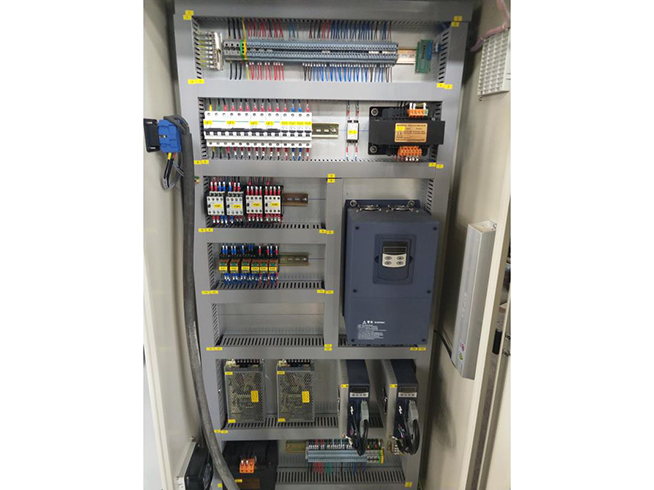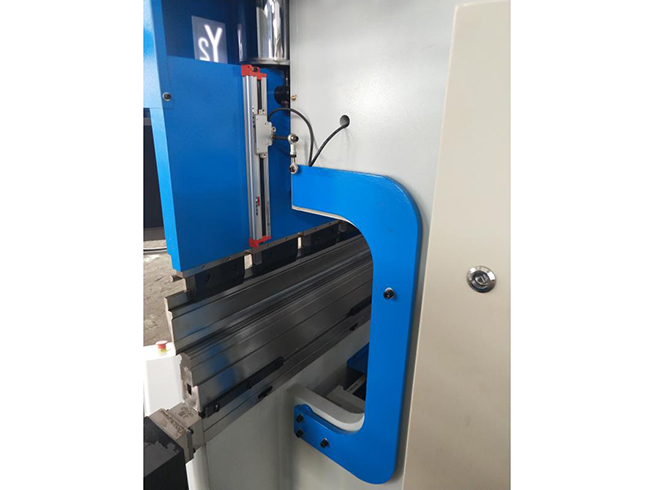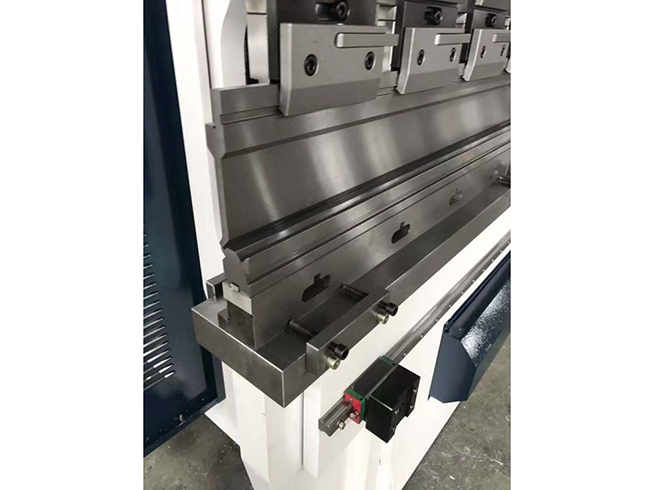 Press Brake

DESCRIPTION
COMPONENTS
TECHNICAL PARAMETERS
Main Features
To achieve precise bending,this machine adopts the whole EU streamlined design, heat treatment rack, high rigidity worktable and optional mechanical compensation device

Accurate repeatability and ease use can be guaranteed by hydraulic synchronous control and Estun NC programmable logic controller.

Through integrated hydraulic system (Bosch Rexroth Germany),it will be allowed for automatic switch to slow bends in a quick way.

Through NC E21 system programming control,accurate positioning function of X axis and Y axis has been realized by frequency converter .

Hydraulic control technology is revealed by cutting-edge frequency.More stable machine tools represents more reliable operation.

Stable performance and convenient operation of this machine are beneficial from the best ratio of parameters and optimal core configuration.

WC67K series have standard single-axis back gauge system and single-axis bending angle system.Customers are able to add the V-axis compensation function according to their needs.Through selecting the appropriate mold, the machine is capable to easily bend more complex shape work-pieces.
Main Configuration
Advanced and reliable Estun E21 NC control system

Delta frequency converter is conducted to control the positioning of X axis and Y axis

To ensure the accuracy within 0.05mm need to use HIWIN ball screw and light bar

Dependable front holder support

Progressive Germany Bosch Rexroth hydraulic valve block

Advanced Germany EMB oil tube connector

Well-known Germany Siemens main motor

Optimal France Schneider Electric

Reliable and safe hydraulic and electrical overload protection

Top and bottom dies (86 °, R0.6mm, material: 42CrMo)

Y-axis and X-axis system both control adjustment
Safety Standard
EN 12622:2009 + A1:2013 2.EN ISO 12100:2010 3.EN 60204-1:2006+A1:2009
Safe front finger protection (safety light curtain)

Advanced South Korea KACON foot switch (Safety grade 4)

Useful rear metal safety guard and valid CE standard

Dependable safety relay monitors foot switch, safety protection

Detailed safety standards (2006/42 / EC)
Estun E21 NC Control System
Easy back gauge control

Effectively control the common motor or inverter

Keep pressure unloading time set

Quickly accomplish work-piece counting

Be able to store 40 programs with 25 steps per program

Realize unilateral positioning

Realize intelligent positioning

Concession function

One-key backup / restore

mm / inch

Chinese / English
SPARE PARTS

1

Control system

E21/DA41/DA58/DA65

2

Hydraulic valve

BOSCH-REXROTH

3

Electrical elements

SIEMENS,GERMANY

4

Motor

GOOD BRAND OF CHINA

5

Seal rings

VALQUA(Japan)
| | | | | | | |
| --- | --- | --- | --- | --- | --- | --- |
| Model | Normal pressure    (KN) | Length of working table (mm) | Throat depth (mm) | Ram stroke (mm) | Number of stroke  (min-1) | Main power     (KW) |
| WC67Y-40/2200 | 400 | 2200 | 200 | 100 | 11 | 4 |
| WC67Y-40/2500 | 400 | 2500 | 200 | 100 | 11 | 4 |
| WC67Y-50/2500 | 500 | 2500 | 200 | 100 | 11 | 5.5 |
| WC67Y-63/2500 | 630 | 2500 | 250 | 100 | 10 | 5.5 |
| WC67Y-63/3200 | 630 | 3200 | 250 | 100 | 10 | 5.5 |
| WC67Y-80/2500 | 800 | 2500 | 320 | 150 | 8 | 7.5 |
| WC67Y-80/3200 | 800 | 3200 | 320 | 150 | 8 | 7.5 |
| WC67Y-100/2500 | 1000 | 2500 | 320 | 150 | 8 | 7.5 |
| WC67Y-100/3200 | 1000 | 3200 | 320 | 150 | 8 | 7.5 |
| WC67Y-100/4000 | 1000 | 4000 | 400 | 150 | 8 | 7.5 |
| WC67Y-125/2500 | 1250 | 2500 | 320 | 150 | 8 | 7.5 |
| WC67Y-125/3200 | 1250 | 3200 | 320 | 150 | 8 | 7.5 |
| WC67Y-125/4000 | 1250 | 4000 | 400 | 150 | 8 | 7.5 |
| WC67Y-160/3200 | 1600 | 3200 | 400 | 150 | 8 | 11 |
| WC67Y-160/4000 | 1600 | 4000 | 400 | 180 | 8 | 11 |
| WC67Y-160/5000 | 1600 | 5000 | 400 | 180 | 7 | 11 |
| WC67Y-160/6000 | 1600 | 6000 | 400 | 200 | 7 | 15 |
| WC67Y-200/3200 | 2000 | 3200 | 400 | 200 | 7 | 15 |
| WC67Y-200/4000 | 2000 | 4000 | 400 | 200 | 7 | 15 |
| WC67Y-200/6000 | 2000 | 6000 | 400 | 200 | 7 | 15 |
| WC67Y-250/3200 | 2500 | 3200 | 400 | 200 | 7 | 18.5 |
| WC67Y-250/4000 | 2500 | 4000 | 400 | 200 | 7 | 18.5 |
| WC67Y-250/6000 | 2500 | 6000 | 400 | 250 | 7 | 18.5 |
| WC67Y-300/3200 | 3000 | 3200 | 400 | 250 | 7 | 22 |
| WC67Y-300/4000 | 3000 | 4000 | 400 | 250 | 7 | 22 |
| WC67Y-300/6000 | 3000 | 6000 | 400 | 250 | 7 | 30 |
| WC67Y-300/7000 | 3000 | 7000 | 400 | 250 | 7 | 30 |
| WC67Y-400/6000 | 4000 | 6000 | 400 | 250 | 7 | 30 |
| WC67Y-500/6000 | 5000 | 6000 | 400 | 300 | 7 | 37 |
| WC67Y-600/6000 | 6000 | 6000 | 400 | 300 | 7 | 37 |
Feedback form contact with us