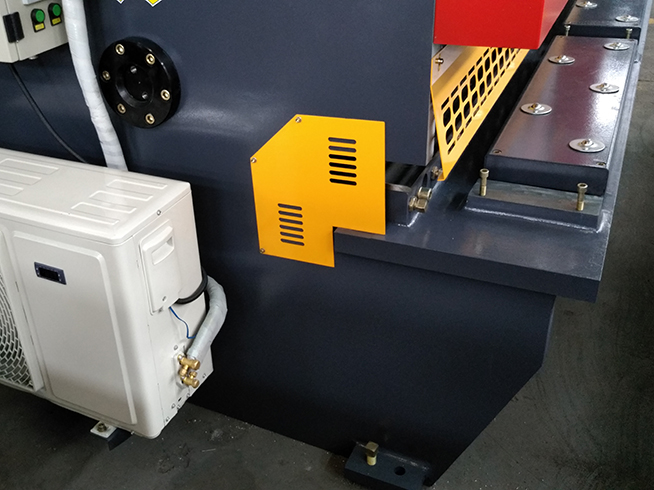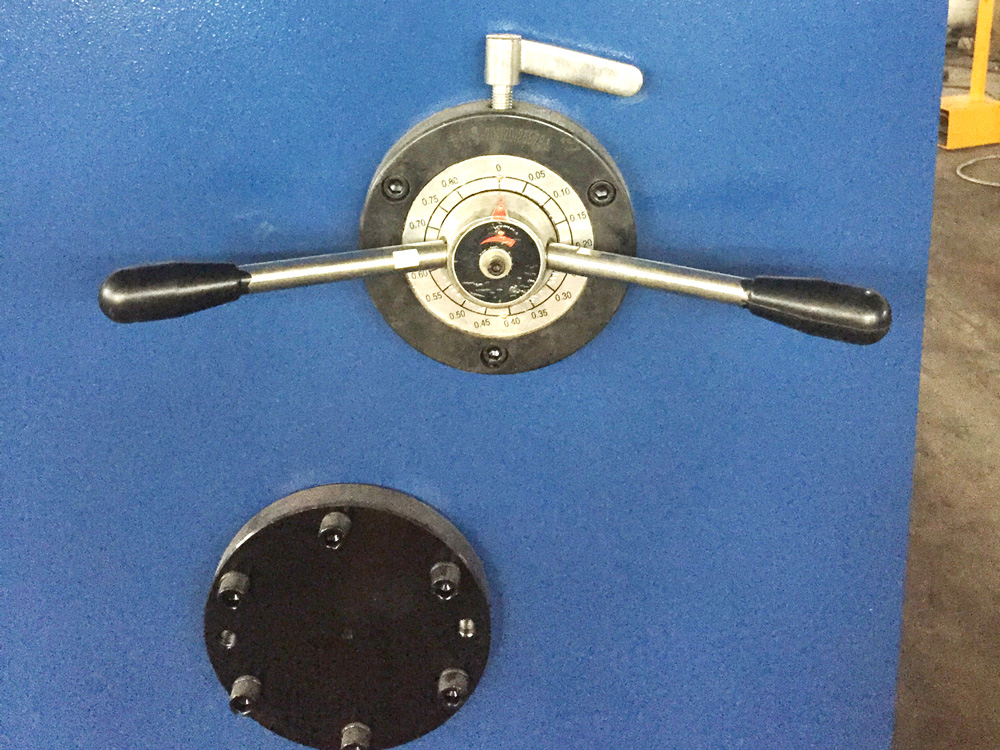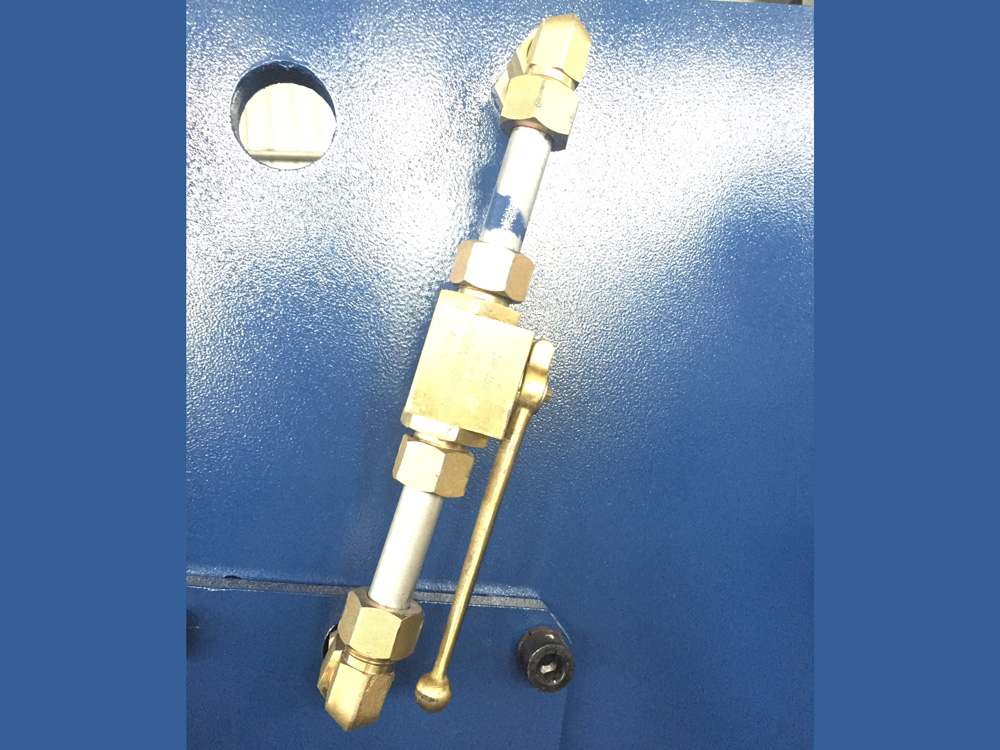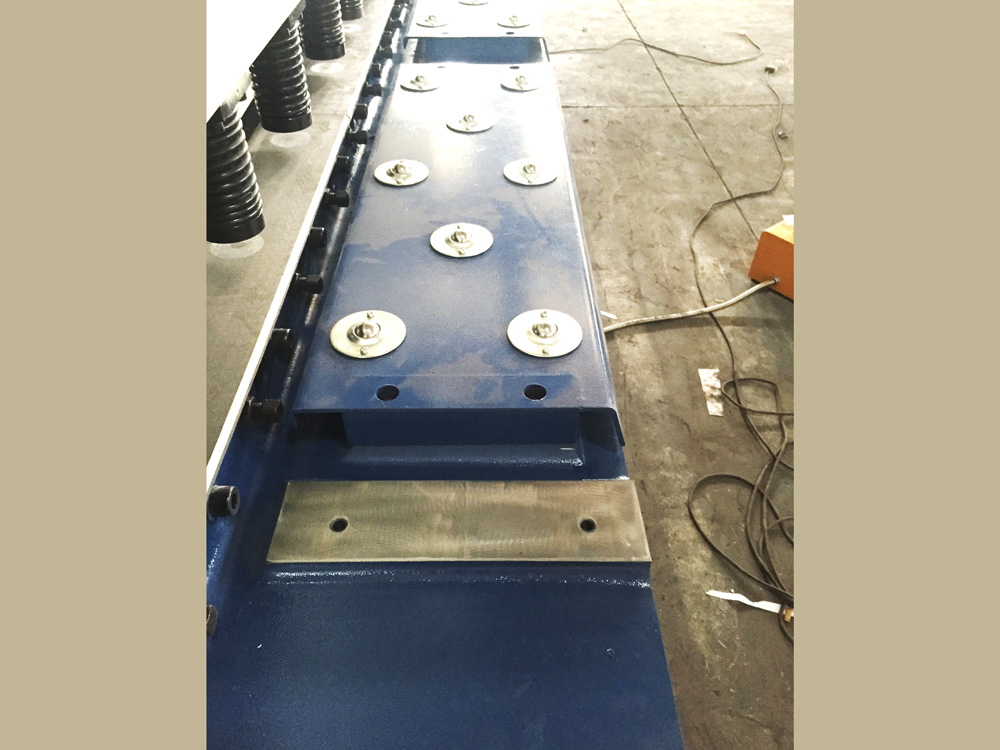 QC11Y

DESCRIPTION
COMPONENTS
TECHNICAL PARAMETERS
Specification:
Our guillotine shearing machines are best-selling throughout global market.
Our high-quality guillotine shearing machine has typical features like high durability and precise shearing capabilities.The main frames of guillotine shearing machine are made up of rolled and stress relieved solid steel to prevent distortion during the process of shearing and under the circumstance of extreme continuous loads.
Our guillotine shearing machines are massively produced, so factory can effectively control the manufacturing cost. In this way, we can accept the appropriate price reduction from customers to facilitate the transaction and recover the capital for more quick production
Due to the special-designed shearing blades,this heavy duty guillotine shearing machines with fixed rake has abilities to cut plate materials from mild steel to stainless steel.It is worth mentioning that high resistance for wear, corrosion, impact and high tensile strength are the typical characteristics of blades.
All electrical components are purchased from Schneider, French. Famous brand hydraulic control valve units are supplied by Shanghai Hydraulic (Optional: Rexroth, Germany).
SPARE PARTS

1

Display

E21

2

Main motor

JunTe(China)

3

Hydraulic system

ATOS (Italy)

4

Main electrical elements

Siemens(Germany)

5

Blade

Shanghai(China)

6

Pump

Shanghai(China)

7

Seal

NOK(Japan)
model

shearing thickness  (mm)

shearing width    (mm)

tensile strength     (mm)

shearing angle        (0)

number of stroke     (min-1)

backgauge range
(mm)

Throat Height (mm)

main power  (KW)

QC11Y-6x2500

6

2500

≤450

0.50-1.50

16-35

20-600

800

7.5

QC11Y-6x3200

6

3200

≤450

0.50-1.50

14-35

20-600

800

7.5

QC11Y-6x4000

6

4000

≤450

0.50-1.50

10-30

20-600

800

7.5

QC11Y-6x5000

6

5000

≤450

0.50-1.50

10-30

20-800

900

11

QC11Y-6x6000

6

6000

≤450

0.50-1.50

8-25

20-800

1000

11

QC11Y-8x2500

8

2500

≤450

0.50-1.50

14-30

20-600

800

11

QC11Y-8x3200

8

3200

≤450

0.50-1.50

12-30

20-600

850

11

QC11Y-8x4000

8

4000

≤450

0.50-1.50

10-25

20-600

900

11

QC11Y-8x5000

8

5000

≤450

0.50-1.50

10-25

20-800

1000

15

QC11Y-8x6000

8

6000

≤450

0.50-1.50

8-20

20-800

1050

15

QC11Y-12x2500

12

2500

≤450

0.50-1.50

12-25

20-800

840

18.5

QC11Y-12x3200

12

3200

≤450

0.50-1.50

12-25

20-800

900

18.5

QC11Y-12x4000

12

4000

≤450

0.50-1.50

8-20

20-800

940

18.5

QC11Y-12x5000

12

5000

≤450

0.50-1.50

8-20

20-1000

1000

22

QC11Y-12x6000

12

6000

≤450

0.50-1.50

6-20

20-1000

1060

30

QC11Y-16x2500

16

2500

≤450

0.50-1.50

12-20

20-800

840

22

QC11Y-16x3200

16

3200

≤450

0.50-1.50

12-20

20-800

900

22

QC11Y-16x4000

16

4000

≤450

0.50-1.50

8-15

20-800

940

30

QC11Y-16x5000

16

5000

≤450

0.50-1.50

8-15

20-1000

1000

30

QC11Y-16x6000

16

6000

≤450

0.50-1.50

6-15

20-800

1100

37

QC11Y-20x2500

20

2500

≤450

0.50-1.50

10-20

20-800

900

30

QC11Y-20x3200

20

3200

≤450

0.50-1.50

10-20

20-800

950

30

QC11Y-20x4000

20

4000

≤450

0.50-1.50

8-15

20-800

1100

30

QC11Y-20x5000

20

5000

≤450

0.50-1.50

8-15

20-1000

1100

37

QC11Y-20x6000

20

6000

≤450

0.50-1.50

6-15

20-1000

1200

37

QC11Y-25x2500

25

2500

≤450

0.50-1.50

8-15

20-800

900

37

QC11Y-25x3200

25

3200

≤450

0.50-1.50

8-15

20-800

950

37

QC11Y-25x4000

25

4000

≤450

0.50-1.50

6-12

20-1000

1100

37

QC11Y-30x2500

30

2500

≤450

0.50-1.50

6-12

20-1000

1000

45

QC11Y-30x3200

30

3200

≤450

0.50-1.50

8-12

20-1000

1100

45

QC11Y-40x2500

40

2500

≤450

0.50-1.50

4-10

20-1000

1200

55

QC11Y-40x3200

40

3200

≤450

0.50-1.50

4-10

20-1000

1200

55
Feedback form contact with us